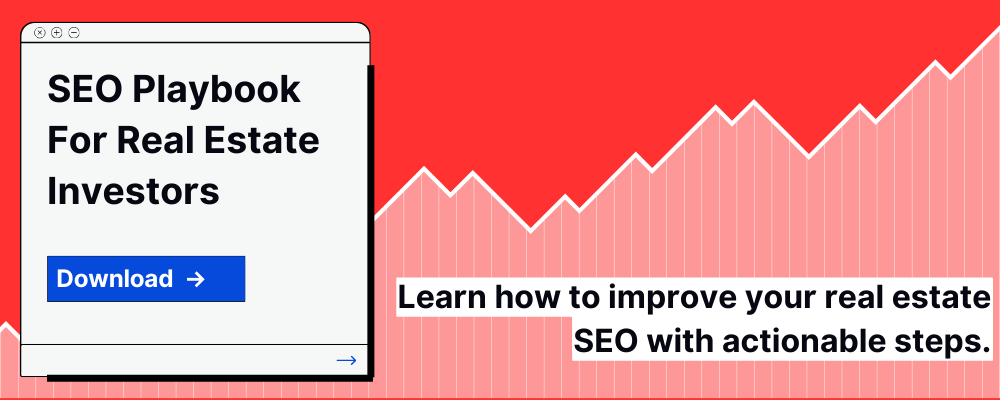 Real estate SEO guidebook for real estate investors
Are you a real estate investor struggling to get your website noticed by potential clients?
This comprehensive guide, published by UpInFifty, offers you the most actionable strategies to conquer SEO for real estate. Learn how to increase website traffic, generate leads, and dominate local search results.
What you'll learn:
The Importance of SEO for Real Estate

: Understand why SEO is essential for real estate investors and agents in the digital age.

Benefits of SEO Over PPC: Explore the advantages of SEO as a cost-effective alternative to pay-per-click advertising.
Local SEO Domination

: Learn how local SEO techniques can position you as the go-to real estate expert in your area.

The Compound Benefits of SEO

: Discover how SEO efforts can compound over time, unlike the immediate results of PPC.

Targeted Traffic for Higher Conversions

: Optimize your website to attract the right audience, increasing the chances of conversion.

Building Brand Awareness

: Harness the power of SEO to boost brand recognition and trust among potential clients.

Step-by-Step SEO Implementation

: Follow a detailed roadmap for implementing SEO for real estate investors: