Real Estate SEO Site Audit Services
Dominate the search results with our real estate SEO audit services
Get insights on your real estate website's overall performance with our website and SEO audit services. Our SEO analysts stay on top of the ever-changing search engine algorithm updates and trends.  
We identify the gaps in your website's performance and fix them to optimize it for increased search engine visibility. Our experts analyze on-page, off-page, and technical SEO to replace what's not working with strategic, workable SEO practices. 
Trusted by 50+ fast-growing real estate companies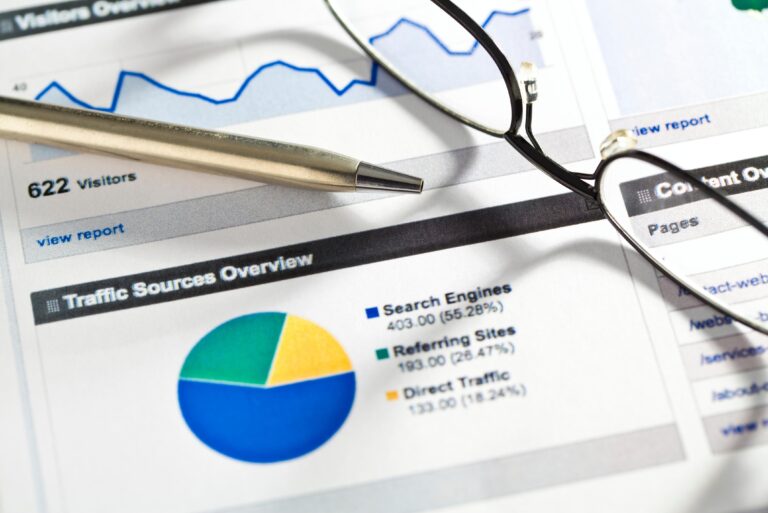 Benefits of real estate website and SEO audit
Keep up with the latest SEO trends
Search is constantly evolving, and especially now with AI and ML. And to keep up with the new search norms and trends is essential for your business to rank higher in the search engine results pages (SERPs). Our SEO audit services include current website assessment to identify areas for improvement and implement the latest SEO practices.
Enhanced overall website performance
When your real estate clients visit your website, the one thing that might turn them away forever is a slow-loading website. That's how the bounce rate increases and conversion rates drop. We assess factors such as image optimization, caching, server response time, etc., in our SEO audit to improve overall website performance and boost your search engine rankings.
Improved search engine visibility
Better search engine visibility is essential to drive organic traffic to your real estate website. Conducting a thorough SEO audit is a valuable step in achieving this goal. We use the latest keyword research techniques and tools, find gaps in content, and optimize your website to make sure your website pops up on the search engines when your target audience searches for real estate services.
Intuitive user experience
Your real estate website is similar to a physical store, where there's a higher chance of losing a customer without clear navigation. With SEO audit, we can set a logical flow of information for users to get answers to their questions immediately. Whether property listings, neighborhood details, or contact information, we place the info in a way that enhances decision-making.
Optimized conversion rates
Converting the website visitors into your customers is one of the top SEO goals. With an SEO audit, we check the effectiveness of your CTAs, including their placement, design, and messaging. By analyzing the user flow and identifying areas where CTAs can be strategically placed, we encourage visitors to take the desired actions, such as purchasing, submitting a form, or requesting more information.
Build authority with backlink analysis
For a stronger online presence, your real estate business must have an authoritative position on the search engines built by powerful backlinks. Our SEO analysts conduct an audit to evaluate the quality of existing backlinks, identify better link-building opportunities, and take action. We acquire high-quality links to strengthen your website's authority and credibility.
How do we help your real estate website rank with the SEO audit
Maximize your SEO and content efforts
Minimize technical SEO issues
We look for growth opportunities to outrank competitors
Identify which pages are losing traffic and revenue
Analyze your SEO performance
Key elements of SEO site audit services for real estate
An SEO audit systematically evaluates various elements that impact your website's organic search rankings and overall SEO effectiveness. By thoroughly analyzing these key elements, an SEO audit provides valuable insights into your website's strengths, weaknesses, and opportunities for improvement.
Here are the key elements typically included in SEO audit services to help you understand the comprehensive nature of this process.
Keyword analysis and audit
Backlink analysis and audit
Competitive analysis and audit
How much does a real estate website SEO audit cost?
A basic real estate website SEO audit for a small to medium-sized real estate website can range from $500 to $2,000. However, it also depends on several factors, such as: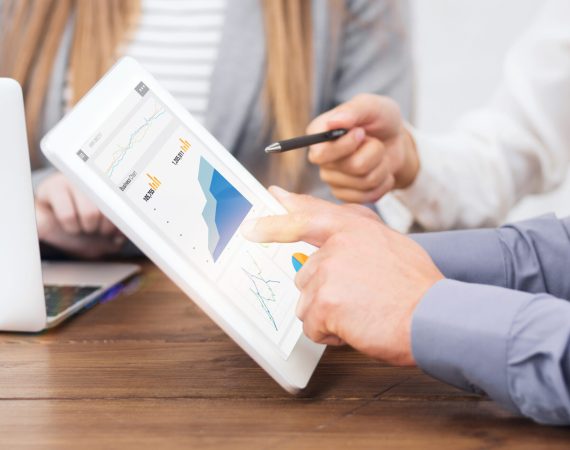 Our clients aren't just satisfied – they're ecstatic! Find out how we helped them generate more leads than ever with our high-performing websites and digital marketing efforts!
ACCOLADE HEALTHCARE SERVICES
When is the right time to conduct an SEO audit?
SEO is an ongoing process, and regular audits can help you stay on top of optimization and identify areas for improvement. The specific timing of an SEO audit may vary based on your website's needs and goals, but it's generally recommended to perform audits at least once or twice a year or whenever significant changes occur that may impact your website's SEO performance.
Here are some of the instances when we recommend you choose to conduct an SEO audit:
Website launch or redesign
A decline in rankings or traffic
New SEO strategy or goals
Changes in search engine algorithms
Website growth or expansion
Competitor analysis
Our tech stack: The backbone of our exceptional service
We select a powerful ensemble of industry-leading tools & technologies that help us deliver remarkable SEO services!
Pricing To Suit All Sizes Of Business
Commodo elementum, sed imperdiet nunc euismod etiam aliquet viverra enim. Adipiscing nunc condimentum risus id. Aquam mattis magna facilisi
We're so much more than just web design.
Get all the answers to your real estate website design and digital marketing questions. Leave us a message and our team of experts will contact you within 48 hours.