When a prospective buyer or seller comes across your brand, you'd want them to have an unforgettable experience. You'd want them to consider your real estate brand whenever they need to buy or sell a property.
Think about this: in a crowded market of agents and brokers vying for attention, how can you build a brand that truly grabs attention and connects with your target audience?
How can you create a brand that cuts through the noise and leaves a mark?
Well, that's what we're here for. This blog discusses everything you need to know about real estate branding.
By the end of it, you'll have a clear roadmap to help you build a strong brand. And you can always customize this guide to suit your business needs.
Let's start with the basics.
What is real estate branding?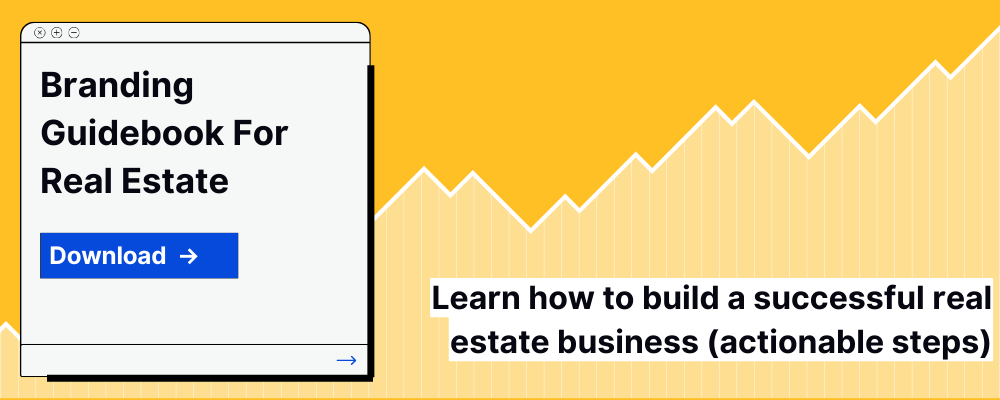 People often think of branding as designing a logo and writing a catchy tagline. But it goes beyond that.
Real estate branding is creating a unique and memorable identity for your business. It represents your business's overall experience, values, and reputation.
Most importantly, it is people's perception of you when they hear your name or see your marketing materials.
Think of your brand as the personality of your real estate business. It defines who you are, what you stand for, and how you differentiate yourself from your competitors.
It's the emotional connection you build with your clients and the trust you instill in them.
A strong brand conveys professionalism, expertise, and reliability, setting you apart and making you unforgettable.
Want to learn about real estate marketing? Check out our guide on real estate marketing packages.
Why is branding important in real estate?
When you think of athletic footwear, which is the first brand that pops into your mind? Probably Nike. When you think of burgers and fries, isn't McDonald's the first brand you think about?
That's the magic of branding. It makes you irreplaceable. And it makes your company the go-to store for your customers.
It's no different for your real estate business. You'd want people to think of your brand whenever they have a real estate requirement, right?
Let's read more about why branding is an important element of your business.
1. Differentiation
Imagine you're at a bustling open house event, surrounded by real estate agents, all trying to grab the attention of potential buyers.
How do you make sure you stand out amongst hyper-eager agents? This is where branding helps you.
A brand makes your services different and attractive by highlighting your unique qualities, values, and expertise.
For example, say, you specialize in multifamily properties.
You differentiate yourself from other agents by developing a brand showcasing your niche expertise. You attract clients seeking multifamily properties exclusively.
2. Trust and Credibility
Real estate transactions involve substantial investments and significant life decisions.
Buyers and sellers want to work with professionals they can trust. Building a strong brand builds trust and credibility, assuring clients make the right choice by choosing your services.
Think of a potential seller considering listing their property. They come across your brand, which consistently emphasizes professionalism, integrity, and a track record of successful sales.
Your brand communicates trustworthiness, making the seller feel confident in entrusting you with their valuable asset.
3. Recognition and Recall
With thousands of agents, brokers, and real estate companies trying to make their mark, you need to work a little extra on creating a recognizable brand.
That helps you remain top of mind when potential clients think about real estate. When they need a reliable agent or developer, you want your brand to be the first that springs to their mind.
For instance, if your brand is associated with providing exceptional customer service, going the extra mile, and delivering outstanding results, people will remember you.
When they or someone they know needs assistance in buying or selling a property, they'll opt for your services.
How to build a branding strategy for a real estate business?
I think we know how important it is to build a brand. But it's easier said than done. We need to know how. And where do you start?
Let's walk you through the steps to create an effective brand strategy to help your real estate business.
1. Define your core purpose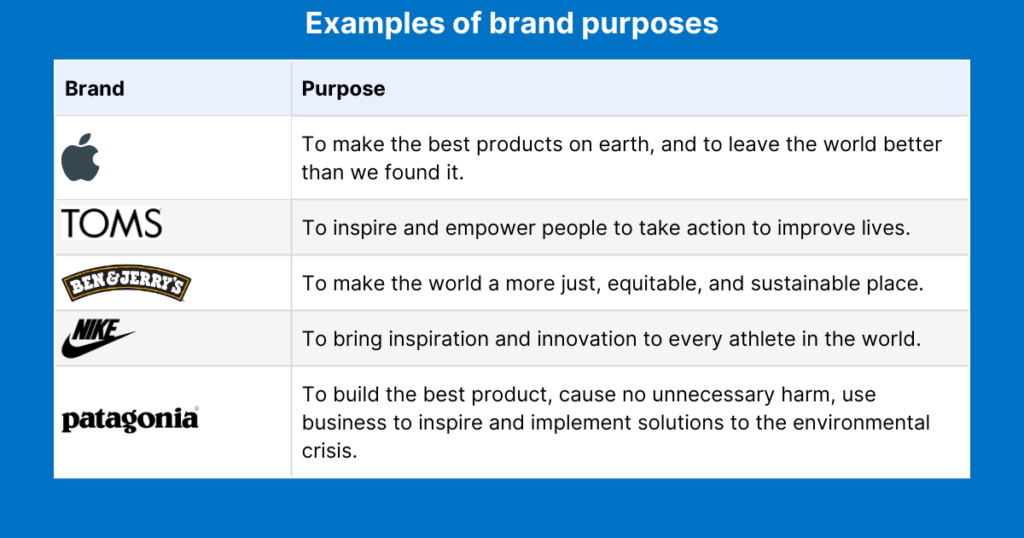 Building a successful brand starts at the very beginning. Before you name your brand and before you even get your first client.
It starts with the basic question: Why do you want to start this venture? What problem are you solving?
Answering these questions will help you take the first step toward identifying your brand. Sometimes, while answering what problem you are solving for people, you find your voice and tagline.
For example, Redfin sets itself apart from traditional real estate brokerage firms by offering a combination of online tools and a team of agents.
And their tagline is: "Full service agents, modern technology."
Their core purpose was to bring innovation to the real estate business. It was to revolutionize the system by combining tech with the already-used system of employing agents. And that became their brand.
Your core purpose will set the tone for your branding.
2. Competitor Analysis and Audit
To begin, you need to know who your competitors are. Start by researching and listing real estate brands that operate in your target market. Look for local and national players, including agencies, brokers, and developers.
Suppose you're a real estate agency based in Miami. Your list of competitors might include prominent national agencies like Keller Williams and Century 21 and local players.
Next, analyze their brand identity. Examine their logo, color schemes, typography, and overall visual presentation.
Consider how these elements align with their target audience, the emotions they evoke, and their perceived positioning in the market.
Study their messaging through marketing materials, website content, and social media platforms.
Identify their USPs, key benefits, and the tone of their communication.
Lastly, check out their online presence and analyze their marketing strategies. Look for their strengths and weaknesses, including user experience, content quality, engagement levels, and customer satisfaction.
Identify gaps you can leverage to improve your brand's online visibility and reputation.
Here are some brand taglines of top real estate brands in the US:
Coldwell Banker: The world's most trusted real estate brand.
RE/MAX: The power of better.
Century 21: The world's number one real estate brand.
Redfin: The future of real estate.
Zillow: Find your place.
Trulia: Find your dream home.
Realtor.com: The most trusted source for real estate.
Harvey Norman Real Estate: The home of your dreams.
Keller Williams: Where you belong.
Check out our guide on real estate website development cost considering your brand guidelines.
3. Define your brand identity
Now that you have a clear idea of your core purpose and have studied your competitors, you can begin actual work on your brand.
Start by clearly defining your brand identity. What are your core values? When consumers feel connected to a brand and its values, about 76% said they would choose that brand over their competitors.
What is your mission and vision?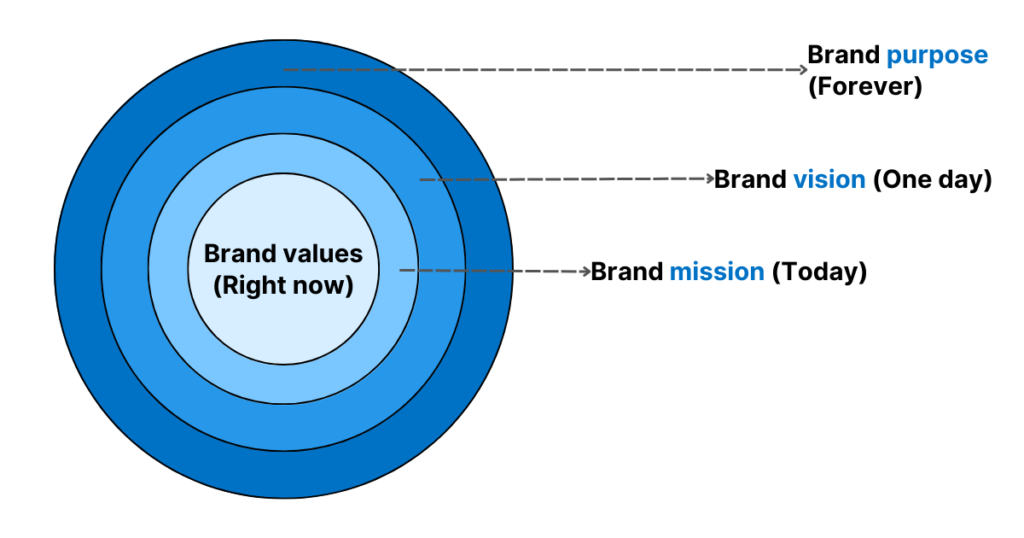 Ask yourself what sets your real estate company apart, what values you uphold, and what drives your business.
For example, if you specialize in eco-friendly and sustainable properties, your brand identity might revolve around promoting environmentally conscious living and positively impacting the planet.
4. Identify your target market
What segment of the customer base do you want to provide your services to? Your brand strategy relies heavily on your target audience.
Consider the demographics (age, income, location) and psychographics (interests, lifestyles, values) of your ideal clients.
Are you targeting first-time homebuyers, luxury property investors, or retirees looking to downsize?
Knowing your target market helps design your branding efforts to their specific needs and preferences.
For instance, if you're targeting young professionals in urban areas, your branding might emphasize convenience, modern design, and proximity to amenities.
5. Develop your brand message
Your brand message communicates the unique value you bring to your clients. It should be clear, concise, and memorable.
Think about what makes your real estate company stand out. What benefits do clients gain from working with you?
If you specialize in finding dream homes for families, your brand message could be something like: "Turning Houses into Homes – Creating Lasting Memories for Growing Families."
6. Design your visual identity
Create a visually appealing and consistent brand identity representing your real estate business.
Design a logo that reflects your brand personality and can be easily recognized. Choose colors that evoke the desired emotions and align with your brand identity.
Warm and inviting colors like earthy tones can create a sense of comfort, while cool blues can convey professionalism and trust.
7. Set Brand Guidelines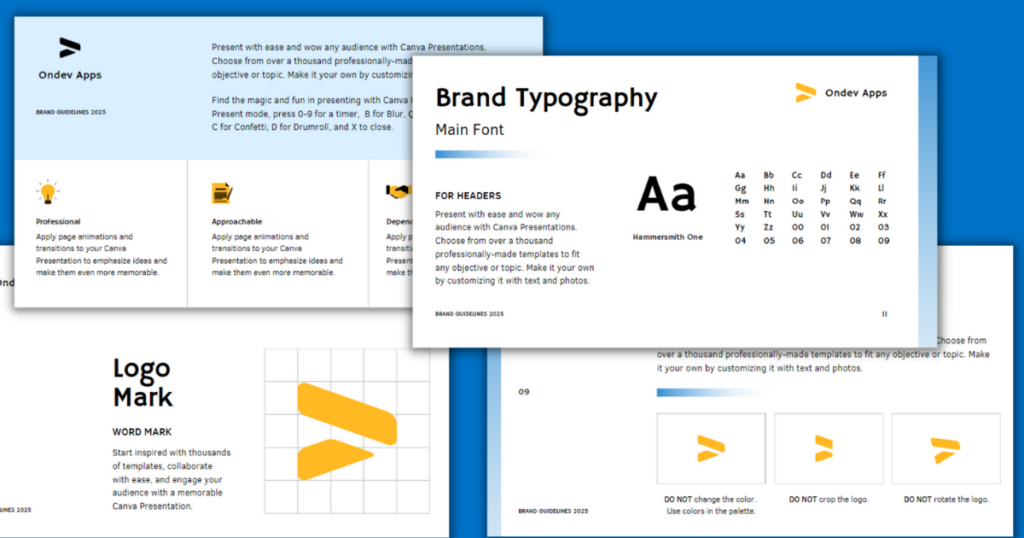 Develop guidelines that outline how your brand should be represented visually and verbally.
These guidelines will help you be consistent across all marketing materials and platforms.
It includes rules for logo usage, typography, color palettes, and tone of voice. Consistency in branding builds recognition and strengthens brand recall.
8. Create an online presence
Creating your brand's online presence is one of the most important steps because that's where your audience is.
Build a functional website that showcases your listings, provides valuable resources, and tells your brand story. Optimize your website for search engines to improve rankings and visibility.
Make a separate landing page for each of your properties.
Leverage social media platforms to build a relationship with your audience, share relevant content, and establish yourself as a trusted industry expert.
In the image above, Zillow has a massive following of 2.6M users. Imagine the number of leads you can generate if you reach out to millions of users who access social media channels like Facebook, Twitter, and LinkedIn.
Identify online marketing channels that'll help you reach out to maximum potential leads.
Branding is not just about visuals—it's also about the experiences you provide.
Focus on delivering exceptional customer service throughout the entire real estate journey.
Be responsive, attentive, and go above and beyond to exceed client expectations. Word-of-mouth recommendations from satisfied clients can be a powerful tool for building your brand reputation.
Brand management is an ongoing process. Continuously monitor and evaluate your brand's performance, gather feedback from clients, and make adjustments as necessary.
Let's take an example: You've been listening to your clients and noticed a growing interest in wellness-oriented living.
To follow this trend, you update your brand messaging to emphasize the health benefits of properties like access to green spaces, fitness amenities, and wellness programs.
When you adapt and change to provide what the consumers are looking for, you show that you're committed to evolving alongside their desires.
How much does a real estate branding package cost?
When you inquire about branding service quotes, you'll receive a wide range of prices—from $1,000 to $50,000 or more.
That's because there are varying aspects to real estate branding:
The visual aspect, which includes website design, designing the logo, and other materials
Communication, which includes writing a catchy tagline and copywriting
Brand Positioning, which extends beyond the surface-level visuals and messaging. It seeps into your business plan and overall structure, shaping how your target audience perceives your brand.
The cost depends on which services you require. Let's see how much each of these aspects would cost you.
1. Visual designing
Some freelance designers on portals like Upwork charge $1000-$3000. Hiring a freelancer is ideal if you're just starting.
If you opt to employ an agency for your visual branding, you might spend $2500-$8000 on average.
The advantage of hiring a professional agency over low-charging freelancers is that agencies
Have a strong research base
Understand the real estate business
Will take into account your brand voice, tone, and target audience
2. Brand message & design
Most agencies provide a combination of brand messaging with design. And the range is quite big. It can cost you anywhere between $2,500-$30,000 on average. Some big-scale agencies with a stellar reputation can even charge as much as $50,000.
3. Brand positioning, message & design
Typically, this package costs around $10,000-$50,000, but there's no ceiling. It depends on your requirements.
This package can be ideal if you have a significant budget and revenue and need to position your brand for increasing business.
UpInFifty's process of real estate brand building and brand identity
Often, startups opt for freelance services or rely on their in-house teams to build their brands instead of hiring a branding agency. Primarily because
it's cost-effective
On paper, creating a brand strategy seems simple.
But, we've seen most of them give up or create a forgettable brand that gets lost in the sea of other real estate businesses.
At UpInFifty, we have a branding team that can help you create your brand from scratch, will be cost-effective compared to other agencies, and will provide result-oriented services.
Take a look at our approach…
Step 1: Discovery and research
We begin by getting to know you and your real estate business inside out. We engage in open conversations to understand your goals, target audience, and USPs.
Through in-depth research, we explore the real estate industry landscape, market trends, and competitor analysis. This step lays the foundation for creating a strategic roadmap for your brand.
Step 2: Defining your brand strategy
Once we clearly understand your business, we develop a brand strategy that aligns with your goals. We articulate your brand's mission, vision, and values, which will guide all your branding efforts.
We also identify your brand's positioning, differentiators, and key messaging, ensuring it effectively communicates its essence.
Step 3: Designing your brand identity
In this step, we transform your brand strategy into a visual representation.
Our talented designers create a compelling brand identity, including a logo, color palette, typography, and visual elements that reflect your brand's personality and values.
We collaborate closely with you, incorporating your feedback and preferences so that the final result is in sync with your brand language and just how you imagined it.
Step 4: Developing brand collateral
Building a strong brand identity requires consistency across all touchpoints.
We create a suite of brand collateral, such as business cards, letterheads, brochures, and digital assets, that maintain visual consistency and reflect your brand's personality.
These materials are powerful tools to establish your brand's presence and make a lasting impression on your audience.
Step 5: Building your online presence
We help you create a professional, user-friendly website showcasing your properties, communicating your brand's message, and generating leads.
Our expertise in search engine optimization (SEO) helps your website rank well in search results, driving organic traffic to your site.
Learn why SEO is important for real estate and how much it cost.
Our branding team takes content creation very seriously. We develop a content strategy that aligns with your brand's voice and values.
Our skilled writers create high-quality content, including blog articles, property descriptions, and social media posts, to position your brand as an industry authority and attract potential buyers and sellers.
Step 7: Launching your brand
With all the pieces in place, it's time to launch your brand with a bang. We develop a launch strategy that maximizes visibility and generates excitement.
Through targeted marketing campaigns, social media promotions, and PR initiatives, we make sure that your brand gains recognition and leaves a memorable impression on your audience.
Step 8: Monitoring and Adaptation
We understand the importance of monitoring and adapting your strategies based on market dynamics.
We analyze data, track brand performance, and adjust to keep your brand relevant and competitive.
We provide regular reports and insights so your brand thrives long after the initial launch.
Further resources: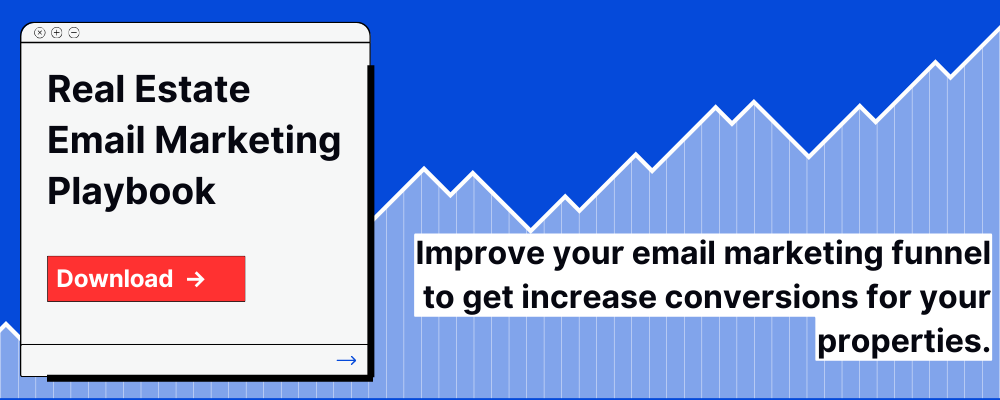 Final takeaways
Branding is ongoing; you must continue refining and adapting your brand strategy as you grow.
It can be overwhelming, but that's what we're here for. We at UpInFifty, can help you channel your branding efforts in the right direction.
We can do everything from helping you decide your brand name, designing your logo and website, and planning your branding strategy.
Let's work on your real estate branding ideas together and make your brand a big name in the industry. Contact us here to know more.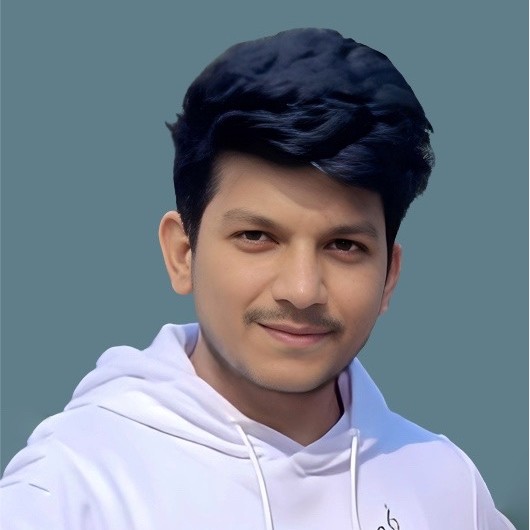 Aryan Chauhan is currently pursuing an MBA with a focus on HR and Marketing. With a strong background in web development from his undergraduate studies, he possesses a unique combination of technical expertise and business acumen. Currently, Aryan is working as a junior marketer and SEO specialist at UpInFifty, where he applies his skills to contribute to the company's SEO and marketing growth and success.