Mastering Real Estate SEO Keywords: Boost your Leads with UpInFifty
When you enter "loft apartment in Manhattan" into a search engine, specific algorithms decide which property listings appear first.
The key?
Effective keyword research and SEO implementation. As a realtor, it's about knowing the market and understanding the digital tools and technology that influence online visibility.
In this guide, we'll dive into the nuances of real estate keyword research, highlight the top keywords for 2023, and understand how to integrate them efficiently into your online strategy.
What is SEO for Real Estate?
SEO, in the simplest terms, is the art and science of optimizing your online content so that search engines like Google or Bing show it as a top result for searches of specific keywords.
There are thousands of websites, each fighting for the attention of home buyers, sellers, or renters.
SEO is customizing your website and its content to the specific needs and interests of those in the real estate market.
It's about making sure that when someone types in "homes for sale in [your city]" or "best real estate agents near me," your website has a good chance of showing up in those top results.
Find the real estate SEO cost with a pricing breakdown.
What are real estate SEO keywords?
Real estate SEO keywords are specific words or phrases related to the real estate industry that potential customers might use to search online.
Let's break it down with some examples:
1. Broad Keywords
These are more generic and have a wider scope. For instance, "houses for sale" or "real estate agent." While they have a high search volume, they also have high competition.
2. Long-tail Keywords
These are more specific phrases that usually consist of three or more words. For example, "two-bedroom apartment in Seattle" or "Spanish style homes in San Diego."
They might have a lower search volume than broad keywords, but they're more targeted and often result in higher conversion rates.
3. Local SEO Keywords
Geographical locations play a vital role in real estate. Hence, local SEO keywords are important to rank for. These could be "Manhattan luxury condos" or "beachfront properties in Malibu."
4. Niche Keywords
If you're dealing with a specific type of property or client, niche keywords come into play. For instance, "eco-friendly homes in Portland" or "pet-friendly apartments in Boston."
You make it easier for search engines to understand what your site is about by identifying and including the right real estate SEO keywords.
How do we select these keywords?
We have used an advanced SEO tool, Ahrefs to find the real estate SEO keyword opportunities and categorize them by a bunch of useful metrics.
Here are the metrics:
keyword difficulty (KD)
Business Value
Search volume in the US
Traffic potential
What real estate SEO keywords to use in 2023?
Using the following keywords will help your real estate website rank higher and get a more relevant score for Google Ads.
Real estate SEO keyword list
houses for sale near me
buying a house in Texas
real estate housing market
buying a house checklist
houses for sale
do you get a tax break for buying a house
real estate agent
things to know before buying a house
real estate market
Florida real estate
realtor near me
top real estate agent near me
real estate license florida
buying a house at auction
Zillow real estate
how does buying a house affect taxes
real estate agent near me
how to sell house without realtor
real estate broker
real estate for sale
real estate companies
texas real estate for sale
how to invest in real estate
real estate for sale by owner
Alaska real estate for sale
Florida real estate for sale
real estate investment
tax breaks for buying a house
real estate listings
is buying a house worth it
real estate for sale near me
rental property for sale
real estate consultant
buy commercial real estate
commercial real estate for sale
how to generate leads in real estate
commercial property for lease
real estate buyer leads
commercial property for sale
leads for real estate agents
real estate agency near me
best place to buy real estate
horse property for sale
steps to buying a house for the first time
real estate leads
best places to buy real estate
process of buying a house
questions to ask realtor when buying
buying a house with bad credit
local real estate agencies
investment property for sale
timeline of buying a house
buying a house for the first time
how to qualify for buying a house
lake property for sale
real estate consultant near me
how much should I save before buying a house
is buying a house better than renting
cheap property for sale
rules for buying a house
business property for sale
fees associated with buying a house
abandoned property for sale
renting vs buying a house pros and cons
houses for sale realtor
taxes on buying a house
Aruba real estate for sale
Vermont real estate for sale
buying a house with no money down
find a real estate agent near me
Montana real estate for sale
local real estate offices
real estate for sale signs
what do they look at when buying a house
real estate ads
real estate fee for selling house
questions to ask when buying a house
what are the qualifications for buying a house
when is it too late to back out of buying a house
property for sale website
buying a house without a realtor
real estate selling process
tips for buying a house
property for sale online
Bahamas real estate for sale
real estate selling price
bahamas real estate for sale
buying a house in California
Here are the relevant questions that real estate buyers and sellers are asking on the web:
Question
how to get real estate license?
what is a real estate broker
how to get a real estate license
what is digital real estate
what does contingent mean in real estate
what is contingent in real estate
how to find out who owns a property for free
what is a short sale in real estate
how to get a real estate license in California
how to list property for sale on facebook marketplace
where to post property for sale
how to advertise a property for sale
what is earnest money in real estate
how to buy a property for Airbnb
how to check a property for liens
how long does it take to get real estate license
how to list your property for rent
what are real estate taxes
how to find commercial property for sale
how to list a property for sale
how much do realtors charge to find an apartment
how to value a property for sale
how do realtors work
what is listed property for tax purposes
what commission do realtors make
where to list my property for rent
how to buy a property for airbnb
how to buy property for back taxes
what is qualified property for bonus depreciation
when do realtors get paid after closing
how long can police hold your property for evidence
If you want to access the full list of keywords with SEO metrics: Download the Google Sheets from here.
SEO is ever-evolving and demands constant research. With the real estate market changing due to economic changes and emerging technologies, your SEO strategy should be agile enough to adapt.
The keywords that resonated with users a couple of years ago might not have the same relevance today.
And when buyers and sellers hit the search engines, they come with a new set of priorities and requirements each year.
For instance, post the pandemic, people are specifically looking for properties with dedicated workspaces or nearby coworking facilities.
You can grab the attention of potential buyers and sellers by integrating these SEO keywords into your website content, listings, and meta descriptions.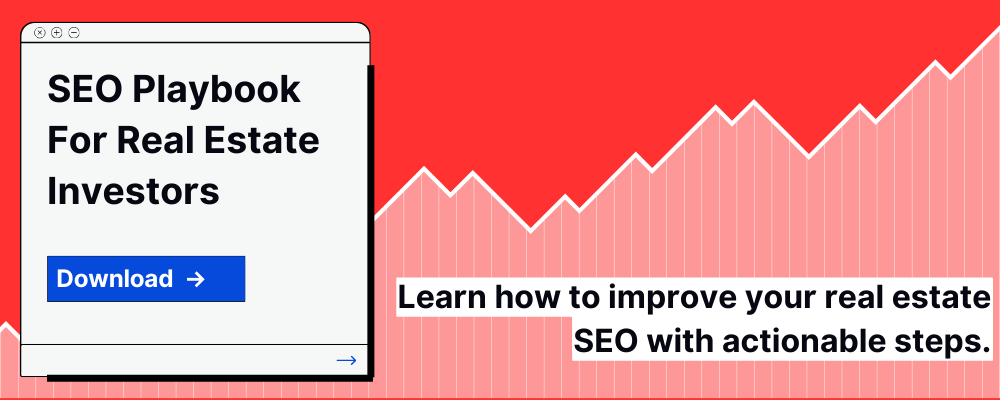 How to find trending and popular keywords?
Finding trending and popular keywords isn't just about getting high search volume; it's about connecting with potential clients at the right stage in their property search journey.
Here's how to find keywords that help your increase visibility and organic traffic:
1. Understand the user's intent
Before getting into keyword research, it's important to understand what your potential customers might be searching for.
Are they looking for luxury homes, affordable apartments, or commercial properties? Understanding user intent can shape your keyword research to match their needs.
If you specialize in luxury beachfront properties, your prospective keywords might be "luxury beachfront homes" or "exclusive beachfront villas."
2. Use keyword research tools
Keyword research tools form the foundation of your SEO strategy. These tools will help you identify terms that potential clients use to find properties or real estate information.
Some of them are:
1/ Google Keyword Planner
Google's free tool is designed for advertisers, but it's equally valuable for SEO purposes. It provides keyword ideas and data about their search volumes.
2/ SEMrush
A comprehensive, premium digital marketing tool that offers in-depth keyword research, competitor analysis, and more.
3/ Ahrefs
It is another premium tool similar to SEMrush but with its own features and vast web-crawling capability.
4/ Ubersuggest
A freemium tool developed by Neil Patel, Ubersuggest provides keyword suggestions, search volumes, and SEO competition insights.
3. Analyze competitor websites
Understanding what keywords your competitors rank for can provide invaluable insights into potential opportunities for your real estate business.
Analyzing competitor websites isn't about doing exactly what your competitors are; it's about discovering gaps in your own strategy and finding areas of improvement.
1/ Identify your competitors
Start with a simple Google search of primary keywords related to your business, such as "real estate agents in Texas." The top-ranking websites are your primary competitors.
2/ Study their On-page SEO elements
Once you've listed your competitors, study their SEO tactics.
Title Tags: Check the main title of their web pages. It often includes primary keywords they're targeting.
Meta Descriptions: While not directly a ranking factor, meta descriptions can give clues about target keywords and user intent.
Headers (H1, H2, H3): Headers often include keywords and showcase content structure.
On a competitor's listing page, the title might be "Luxury Lofts in Downtown New York" – this indicates "luxury lofts" and "downtown New York" as potential keyword targets.
Analyze their content strategy
See what subjects they're writing about. Are they covering topics you haven't touched yet?
Check the comprehensiveness of their articles. If they have a short piece on "how to finance a home," you could create a more detailed guide.
If your competitor has a popular blog post titled "10 Questions First-Time Homebuyers Should Ask," consider writing a comprehensive guide for first-time homebuyers that answers those questions and more.
4. Localize your keywords
You probably know better than anyone that in real estate, location isn't just important; it's everything. Localizing your SEO keywords can significantly improve your website's relevance and visibility to potential clients in specific areas.
1/ Incorporate Geo-Modifiers
Geo-modifiers are geographical words that modify your primary keywords.
Attach city, town, neighborhood, or street names to your primary real estate terms.
Instead of a general term like "victorian homes," use "victorian homes in San Francisco" or "victorian homes in Nob Hill."
2/ Local neighborhoods & Landmarks
Potential clients often search properties relative to landmarks or specific neighborhoods.
Integrate recognizable landmarks, parks, schools, or shopping areas into your keyword strategy.
Rather than the generic "homes near good schools," you might use "homes near Lincoln High School" or "condos near Central Park."
3/ Use 'Near me' & Hyperlocal terms
74% of homebuyers use mobile phones or tablets to search for properties.
With mobile searches becoming more dominant, phrases like "near me" or specific streets and blocks are increasingly relevant.
Make sure your site's local listings have precise address details, and consider content that uses hyperlocal search terms.
5. Track keyword trends
There are multiple tools we've mentioned above that you can use to track trending keywords. But there are other ways too.
1/ Stay updated with industry news
Real estate trends often mirror societal and economic shifts. Keep tabs on major real estate news outlets or blogs.
A rise in a particular property type or feature in the news can lead to increased search volume.
Say there's a surge in articles about "sustainable home features," you might want to optimize content around "eco-friendly homes" or "green home technologies."
2/ Engage with your audience
Direct engagement can provide insights into changing needs and interests.
Use social media polls, email surveys, or website feedback tools to ask your audience about their property preferences or wants.
A poll on Instagram asking followers to choose between "home with office space" and "homes near coworking space" might reveal rising trends in work-from-home needs.
3/ Monitor seasonal shifts
Some keywords in real estate can have seasonal fluctuations.
Use keyword tools to assess historical data and spot seasonal trends. Create content in anticipation of these shifts.
Searches for "beachfront properties" might spike in spring and early summer as people plan for vacation homes.
4/ Update yourself about related industries
Monitor trends in interior design, architecture, finance, and even technology. Changes here can reflect in real estate searches.
If "smart home devices" become a trending topic in tech, there might be a correlated rise in searches for "homes with smart technology."
6. Tapping into Long-Tail keywords
Long-tail keywords, often three words or more in length, are more specific and less common than shorter keyword phrases. They might get fewer search hits but can be goldmines due to lower competition and higher intent.
1/ Understand the value of specificity
Consider the buying journey. Earlier stages might involve broad searches, but a potential client's searches become more detailed over time.
An individual might start with "homes for sale" but narrow it down to "3-bedroom homes for sale in Portland."
2/ Monitor 'People also ask' on Google
The "People Also Ask" boxes on Google search results can be a source for long-tail keyword ideas.
Type in a general real estate term and note the questions in the "People Also Ask" section. These can be formulated into blog topics or FAQ sections.
3/ Use Keyword research tools
Input broad terms into tools like Ubersuggest or SEMrush, and scroll down to find the longer, more specific suggestions.
Entering "Los Angeles apartments" might reveal longer suggestions like "Los Angeles apartments with rooftop pool."
7. Integrate semantic search
Semantic search helps improve accuracy by understanding the searcher's intent and the contextual meaning of terms.
It's not just about keywords anymore; it's about understanding the relationship between words and delivering results that match the user's intent.
1/ Focus on topics, not just keywords
As search engines evolve, they're getting better at understanding entire topics.
Instead of focusing only on specific keywords, create content around broader topics your target audience cares about. This gives search engines a deeper context.
Instead of narrowly focusing on "loft apartments in Brooklyn," you might create content around "Living in Brooklyn: From Lofts to Brownstones."
2/ Use Latent Semantic Indexing (LSI) keywords
LSI keywords are terms related to your main keyword, offering search engines context about your content's quality and relevance.
Use tools like LSIGraph to identify LSI keywords. Use them naturally within your content.
Related resources on real estate marketing:
Where can you use real estate keywords [and HOW]?
Using keywords properly can improve your website's visibility and draw more targeted traffic. Let's understand where and how you should be including these keywords.
Website content: Regularly update your website with relevant content that integrates your chosen keywords naturally.
Blog posts: Write informative, engaging blog posts around your keywords. It's not just about stuffing keywords; the content should provide value.
Meta tags: It describes a page's content but isn't visible on the web page. Include keywords in your meta titles and descriptions to improve search engine visibility.
URL structure: Integrate keywords into the URLs of specific pages. It reinforces the relevancy of the page to search engines.
Image alt text: Every image on your website can have an "alt text" associated with it. This is the text that displays if an image doesn't load and helps search engines understand the content of the picture. Include keywords here, but make sure they're relevant to the image.
Header tags (H1, H2, H3, etc): Organize your content using header tags. To emphasize content hierarchy and relevance, incorporate keywords, especially in the H1 (main header) tag.
Internal & external links: When linking to other pages within your site (internal links) or other sites (external links), use keywords as anchor text, but do so judiciously.
Social media posts: Don't forget social platforms! Use keywords in your profile descriptions and the content of your posts.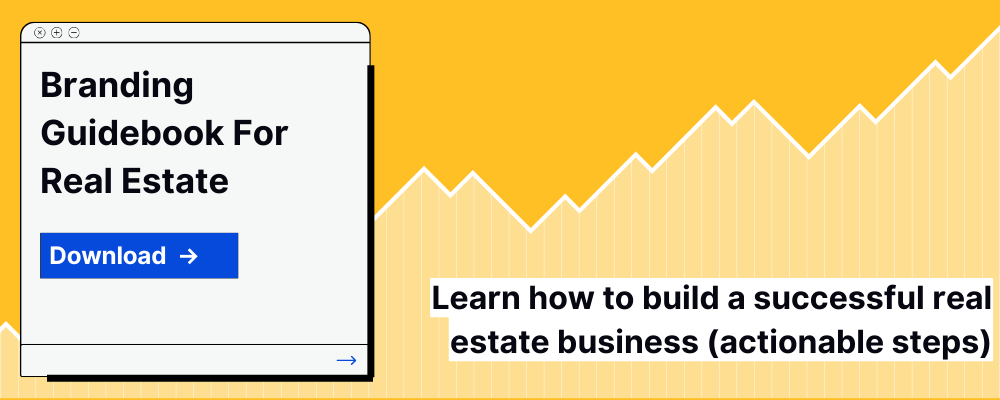 How can UpInFifty help you generate leads using real estate SEO?
At UpInFifty, we understand that visibility translates to leads in the real estate industry, and leads convert into sales. But where does one even start? That's where our expertise in real estate SEO can help you.
Here's a concise breakdown of our approach:
Keyword Research: We don't just target generic terms. With deep research, we identify long-tail and local keywords that potential homebuyers or sellers use. It helps you appear in searches that matter the most.
On-site Optimization: A site's structure can make or break SEO. UpInFifty modifies meta tags, URLs, content, and the site's architecture to be both user and search-engine friendly.
Content writing for real estate: We produce quality content, relevant articles, listings, and blogs that position you as a local authority. This not only boosts SEO but also provides value to your audience.
Local SEO Boost: Real estate is inherently local. We leverage tools like Google My Business, customer reviews, and local directories to make sure when someone in your area searches for property, you're the one they find.
Backlink Building: Think of backlinks as votes of confidence from other sites. UpInFifty uses white-hat link-building practices, boosting your site's credibility and SEO ranking.
Performance Monitoring: SEO isn't a one-time task. We continuously monitor site performance, track changes, and make necessary adjustments.
Including keyword research in your SEO strategy is not just about sprinkling keywords anywhere but integrating them thoughtfully within valuable content.
Regularly audit your website's performance, stay updated with trending keywords, and adjust your strategy accordingly.
You can increase your online visibility and attract potential clients by staying diligent in these efforts.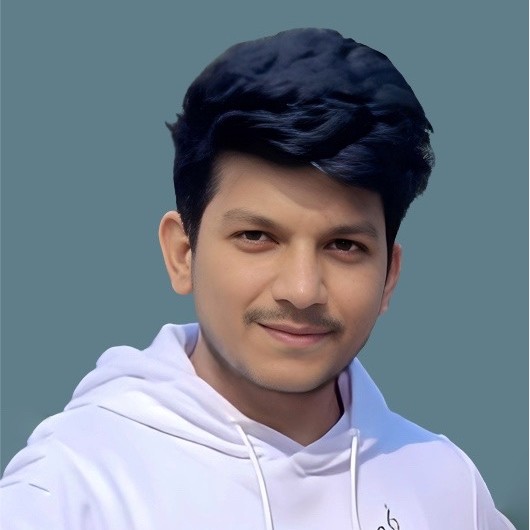 Aryan Chauhan is currently pursuing an MBA with a focus on HR and Marketing. With a strong background in web development from his undergraduate studies, he possesses a unique combination of technical expertise and business acumen. Currently, Aryan is working as a junior marketer and SEO specialist at UpInFifty, where he applies his skills to contribute to the company's SEO and marketing growth and success.